Jim Ebel
CEO/Creative Partner
Jim conceptualized and founded CenterBrain at age 32.  He leans towards the right brain, but also successfully ran businesses for Kimberly-Clark, Bristol Myers Squibb, and Rhone-Poulenc Rorer.  He is the model CenterBrainer.
A fun fact is that in his 20's he spent a year managing a classical ballet company.
An accomplished classical trumpet player, and most importantly a father of 7 children with his wife Rose, he divides his time between our Tennessee office, and our office in China.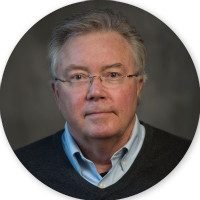 Tom Wilson
Managing Director-Global
Tom brings executive presence and over 30 years experience to our team.  Tom rose through the ranks of two global giants, Colgate Palmolive and Kimberly Clark, eventually serving over a decade as a Global President of the Personal Care and Adult Care divisions at K-C.
He is an entrepreneur too, having started and sold his first company by age 25.  He works from our Neenah, Wisconsin office that also houses The CareGiver Partnership, a national retailer of healthcare products that Tom and Jim own.
Dr. He Guoping
Managing Director China
Professor Dr. He Guoping serves as the Strategic Leader and primary client contact for CenterBrain's China operations.
Dr. He has had a distinguished academic career serving as a professor and also vice dean in the Journalism and Communication School, Guangdong University of Foreign Studies, P.R. China.
Dr. He obtained his PhD from Zhejiang University, China and his research interests are in new media and international communications. He also worked as a Visiting Professor in University of Westminster' China Media Center.
Guoping is focused on CenterBrain's growth in China as more local brands emerge there. He works with founder, Jim Ebel, to bring CenterBrain Thinking to a wide range of new brands across Asia.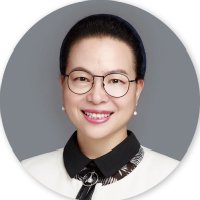 Dr. Du Yuping
Strategic Partner-Global
Dr. Yuping Du serves as a strategic leader of CenterBrain.
Dr. Du has had a distinguished academic career serving as associate professor and head teacher of the Master of International Business (MIB) and Masters of Business Administration (MBA) at Guangdong University of Foreign Studies.
Dr. Du worked as a Visiting Professor at the University of Suffolk and at Harvard in the U.S., and in Australia and Canada. She also was a Guest Professor, teaching at Jacobs University in Germany.
Dr. Du's background as a practitioner is equally as impressive as her academic one.  She has been an entrepreneur, advisor to some companies in China and also some foreign companies. She has very unique insights for a wide range of consumer products from a global perspective.
Dr. Kang Li
Creative Partner
Dr. Kang Li joined the CenterBrain team in 2017.  She is a colleague of Jim Ebel our founder.  They teach together at UIC, Hong Kong Baptist University's mainland campus.  Kang's talents are many, but what she does best is bridge the west and the east in her view of copy and graphics.  There are nuances in the Chinese language and there are nuances in Jim Ebel's creative positioning that have to merge.
Kang's manages that gracefully helping create positioning for brands in China that is both unique compelling.  Kang holds a PHD from the esteemed Michigan State University, a Master's Degree from Peking University, and a B.S. in animation from the Communication University of China.
Evian Qiu
Executive Director China Operations
Evian is fast-rising star in the branding profession in China.  As the primary Chinese mentee and student of Professor James Ebel's CenterBrain methods, Evian has gained practical and academic knowledge well-beyond others her age. Evian now has brand positioning experience in China, the U.S. and the E.U. and has worked alongside executives from some of the world's largest corporations.
Beyond her branding acumen, Evian is also trained to offer impeccable customer service.  Prior to joining CenterBrain, Evian worked for Marriott.  There, she rapidly ascended to the Chief Concierge position making her one of the youngest in the Marriott system. Evian is a problem solver and knows how to get things done.
Evian co-moderates in CenterBrain's Triad process.  Here, she rapidly conveys key ideas to Professor Ebel that he then processes into brand positioning and eventually the "Big Idea".   Evian serves as the key point of contact for all projects and is empowered to make process and financial decisions on behalf of the company.
Evian is completing her Master's degree in Global Strategic Communication at BNU-HKBU United International College where she will earn both a Chinese and Hong Kong degree status.
Dr. Du Huizhen (Emma)
Research Partner China
Emma has a knack for putting people at ease. Whether she is in a high level meeting with clients, a discussion with CenterBrain colleagues, or working with consumers, she hears and intuitively gets what others usually miss. That's vital to our processes that rely on honest consumer input to shape compelling strategic and creative positioning for your brand.
Emma's academic training in communication studies with a PhD and MA from the University of Leeds, and her outstanding career in journalism and communications brings unique skills and experiences to the CenterBrain team. For instance she was invited by the U.S. Department of State in 2004 to serve as an International observer of the U.S. presidential election. She also won a EU-China Higher Education Fellowship for research studies in the United Kingdom. She's fluent in Chinese and English, and most importantly understands how universal insights (CenterBrain's That's me factor) translate to breakthrough positioning across cultures.
Emma works from our China office.
Iris Li
New Media and Graphics Associate
Iris is one the up and coming CenterBrainers in our company.  Iris is globally-educated having completed her Master's Degree at the University of Sussex in Great Britain and her undergraduate degree at Jinan University in Guangzhou.  Iris grew up in Foshan.
Before joining CenterBrain, Iris worked at Radio Foshan as a specialist in New Media.  This assignment allowed her to hone her skills in planning and producing multi-media content and promoting it across a range of social media platforms.
Iris possesses the unique characteristic of being very adaptable.  That makes her CenterBrain's go-to resource for editing in both English and Chinese, the creation of graphics communication, new media deployment, and just about anything else that the rest of us can't figure out how to do!
Her global mindset, Chinese cultural sensitivity, and a willingness to tackle any tough assignment is what clients and colleagues highly value.
Nivi Fernandez
Art director
Nivaldo is a designer, art director and CenterBrain thinker.  He has a wide range talents, most of which we call upon in a moment's notice! Nivi works with CenterBrain from concept stage through go-to-market execution in traditional, digital, and mobile media. Nivi and Jim form a great creative partnership.  Jim creates the brand story through the processes he developed over the last 3 decades, and Nivi brings the story to life through strategic and creative design. One of Nivi's particular skills is logo development.
In fact, all CenterBrain logos were designed by Nivi, as well as many of those of our clients.  And here is a fun fact! Nivi and Jim have never met in person! Nivi works from South Florida in the USA and Jim is apparently everywhere else.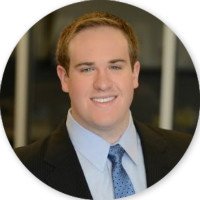 Chris Ebel
Digital Partner
Chris bears the founders name for a reason, he's younger and he's related.  Chris represents the next generation of CenterBrainerThinkers having developed a strong skillset in digital marketing working with companies that include Underwriters Laboratories, Playcore, the world's largest playground equipment company and Japanese automotive giant Bridgestone Tires.
Chris grew up on a steady diet of positioning discussion around the dinner table, and has become a world-class marketer in his own right.  He recently created and applied CenterBrain Thinking to a new B2B product that we'll launch in the 4th quarter.
Chris works from our Tennessee office.
Rose Nutter
Account Services Manager
Rose focuses on the administrative activity at CenterBrain handling office procedures, accounting, and vendor relations.  If the issue deals with anything but positioning, Rose is the point person.
Rose's experience spans the hospitality industry, packaging machine industry, and hi-tech.  Rose splits her time between our office in Tennessee and our office in China.
Tom Marchese
Innovation Partner
Tom is a visionary Marketing executive with over 30 years experience. He thinks strategically while acting with the speed, creativity and passion of an entrepreneur. What differentiates Tom is his ability to provide a clear vision while building and leading innovation teams all the way to market launch.
Tom has senior level marketing and leadership experience with some of America's strongest brands in both the Consumer Packaged Goods and Restaurant sectors. Tom's restaurant/retail experience includes VP and Officer level roles at KFC/YUM brands, Papa Murphy's Pizza, Bob Evans Restaurants and Wendy's. Tom's CPG background includes senior roles with Elmer's, Crayola, Nestle and Hershey.
Tom works from his office in Ohio.
Dave Greenberg
Strategy Partner
Dave has over 25 years experience developing, growing, and turning around brands. His marketing career spans corporate giants Bristol Myers-Squibb, Kraft General Foods, The Dial Corporation, and Wendy's International.
As Director of Marketing at Wendy's he developed strategies and launched new products that produced an unprecedented 8-year run of same-store-sales growth that moved the company from #6 to #2 in restaurant market share.
Dave has also led marketing for a range of startups serving as VP of Marketing at Innovative Brands, SVP Marketing at Inventure Foods, and CMO at Esio Beverage.   Dave is a brilliant strategist, who also has a very wry sense of humor.  He works from his office in Phoenix, Arizona.
Yuki Han
Media Partner-China
Ms. Han received a degree in Economic Law of Jilin University in 2001. In 2011, she received a Masters degree in Business Administration in Sun Yat-sen University.  Yuki has 14 years of experience on marketing and communication as well as 11 years on online marketing and promotion.  Notably she was one of Google's early employees in China, during the 4.5 years from the year 2006 to 2010, Yuki provide search engine marketing service to those early major clients  in China which include Ctrip, Qunar, 51Job, Air China, Ping An Group, Procter & Gamble and etc.
In 2011, Yuki co-founded an advertising company with her former colleague in Google which Named Shanghai ClickPro  Co. Ltd. (acfquisitioned by Charm Group), and expanded the business into SEM, SEO, SNS, DSP and other online advertising fields. Currently Yuki is the General Manager of Guangzhou Qsclick Advertising Co. Ltd. a senior consultant for Caixin Group which is a leading advertising agency in China. Yuki has Italian ties!
Between August 2010 and January 2011, she visited Italy and studied in Bocconi University  as an MBA exchange student. Her study focused on the luxury brand marketing and management.  Like most CenterBrain Partners, Yuki is both strategic and creative.
In her early career stage, she served for three years as a copywriter in Guangdong Pingcheng Advertising Company, where she led the positioning and creative execution for the sub-brand Taitai of Joincare group. Yuki's creative skills did not go unnoticed. She worked on the marketing promotion campaigns for Bird mobile phones and Liuzhou Wuling Motors – both received Effie Awards for Effective Advertising in 2004.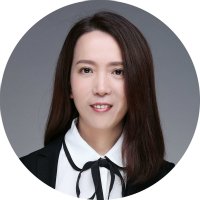 Yanping Zhou
Marketing Research Partner-China
Yanping is our go-to person to execute our Triad process, and to consult and execute the quantitative research we undertake in China.
Yanping has worked across a range of categories, including product manufacturers, retailers and service firms, media & entertainment companies, pharmaceutical companies and internet companies.
Yanping is one of those people you don't spend a lot of time explaining things to.  She just "gets it" and then "gets it done."  She works particularly well with our global clients, as she has both foreign and domestic company work experience all of which she gained before jumping out on her own and establishing a highly successful research facility and firm.
Yanping Zhou is fluent in English and Mandarin.