Our Partners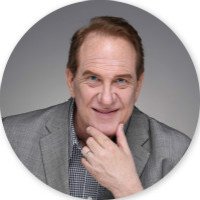 Jim Ebel
CEO/Creative Partner
Jim conceptualized and founded CenterBrain at age 32. He leans towards the right brain, but also successfully ran businesses for Kimberly-Clark, Bristol Myers Squibb, Rhone-Poulenc Rorer, and Corman, S.p.A. He is the model CenterBrainer.
A fun fact is that in his 20's he spent a year managing a classical ballet company.
Jim is an accomplished classical trumpet player, and most importantly a father of 7 children, with his wife Rose. Jim works from our Knoxville, Tennessee office.
Tom Wilson
Managing Director-Global
Tom brings executive presence and over 30-years' experience to our team. He is the strategic balance to Jim's creativity.
Tom rose through the ranks of two global giants, Colgate Palmolive, and Kimberly Clark (K-C), eventually serving over a decade as Global President of the Personal Care and Adult Care divisions at K-C.
Tom and Jim started, built, and sold The CareGiver Partnership®, LLC from 2005-2015. This pioneering direct-to-consumer business served consumers across the U.S. offering home-delivery of over 3000 care products including incontinence, wound care, diabetes care and aids for daily living. Tom works from our Neenah, Wisconsin office.
Dr. Kang Li
Creative Partner
Dr. Kang Li joined the CenterBrain team in 2017, as a colleague of Jim Ebel our founder when teaching together at UIC, Hong Kong Baptist University's mainland China campus. Dr. Kang now is a professor in the UAE.
Kang's talents are many, but what she does best is bridge the west, the east, and the middle east in her view of copy and graphics. \
Kang holds a PHD from the esteemed Michigan State University, a master's degree from Peking University, and a B.S. in animation from the Communication University of China.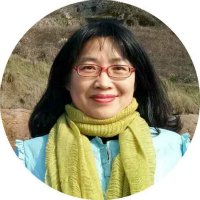 Dr. Du Huizhen (Emma)
Research Partner China
Emma has a knack for putting people at ease. Whether she is in a high level meeting with clients, a discussion with CenterBrain colleagues, or working with consumers.
Emma's academic training in communication studies with a PhD and MA from the University of Leeds, and her outstanding career in journalism and communications brings unique skills and experiences to the CenterBrain team.
In 2004, the U.S. Department of State in 2004 asked Emma to serve as an International observer of the U.S. presidential election. She also won an EU-China Higher Education Fellowship for research studies in the United Kingdom.
Most importantly, Dr. Du understands how universal insights (CenterBrain's That's me factor) translate to breakthrough positioning across cultures.
Nivi Fernandez
Art director
Nivaldo is a designer, art director and CenterBrain thinker. He has a wide range of talents, most of which we call upon in a moment's notice! Nivi works with CenterBrain from concept stage through go-to-market execution in traditional, digital, and mobile media.
Nivi and Jim form a great creative partnership. Jim creates the brand story through the processes he developed over the last 3 decades, and Nivi brings the story to life through strategic and creative design. One of Nivi's particular skills is logo development.
In fact, all CenterBrain logos were designed by Nivi, as well as many of those of our clients. And here is a fun fact! Nivi and Jim have never met in person! Nivi works from South Florida.
Rose Nutter
Account Services Manager
Rose focuses on the organizational and administrative activity at CenterBrain, handling office procedures, accounting, and vendor relations. If the issue deals with anything but positioning, Rose is the point person.
Our processes move fast, and Rose likes to say, "CenterBrain is never the rate-limiting factor" on any project. She is the key reason.
Rose's experience spans the government contracting, hospitality, packaging machine industry, and hi-tech industries. She works from our Knoxville office.