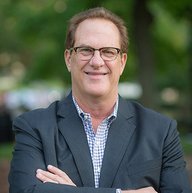 Jim Ebel
CEO/Creative Partner
Jim conceptualized and founded CenterBrain at age 32.  He leans towards the right brain, but also successfully ran businesses for Kimberly-Clark, Bristol Myers Squibb, and Rhone-Poulenc Rorer.  He is the model CenterBrainer.
A fun fact is that in his 20's he spent a year managing a classical ballet company.
An accomplished classical trumpet player, and most importantly a father of 7 children with his wife Rose, he divides his time between our Tennessee office, and our office in China.
Tom Wilson
Managing Director - Global
Tom brings executive presence and over 30 years experience to our team.  Tom rose through the ranks of two global giants, Colgate Palmolive and Kimberly Clark, eventually serving over a decade as a Global President of the Personal Care and Adult Care divisions at K-C.
He is an entrepreneur too, having started and sold his first company by age 25.  He works from our Neenah, Wisconsin office that also houses The CareGiver Partnership, a national retailer of healthcare products that Tom and Jim own.
Dr. He Guoping
Managing Director China
Professor Dr. He Guoping serves as the Strategic Leader and primary client contact for CenterBrain's China operations.
Dr. He has had a distinguished academic career serving as a professor and also vice dean in the Journalism and Communication School, Guangdong University of Foreign Studies, P.R. China.
Dr. He obtained his PhD from Zhejiang University, China and his research interests are in new media and international communications. He also worked as a Visiting Professor in University of Westminster' China Media Center.
Guoping is focused on CenterBrain's growth in China as more local brands emerge there. He works with founder, Jim Ebel, to bring CenterBrain Thinking to a wide range of new brands across Asia.
Dr. Du Huizhen (Emma)
Research Partner China
Emma has a knack for putting people at ease. Whether she is in a high level meeting with clients, a discussion with CenterBrain colleagues, or working with consumers, she hears and intuitively gets what others usually miss. That's vital to our processes that rely on honest consumer input to shape compelling strategic and creative positioning for your brand.
Emma's academic training in communication studies with a PhD and MA from the University of Leeds, and her outstanding career in journalism and communications brings unique skills and experiences to the CenterBrain team. For instance she was invited by the U.S. Department of State in 2004 to serve as an International observer of the U.S. presidential election. She also won a EU-China Higher Education Fellowship for research studies in the United Kingdom. She's fluent in Chinese and English, and most importantly understands how universal insights (CenterBrain's That's me factor) translate to breakthrough positioning across cultures.
Emma works from our China office.
Chris Ebel
Digital Partner
Chris bears the founders name for a reason, he's younger and he's related.  Chris represents the next generation of CenterBrainers having developed a strong skillset in digital marketing working with companies that include Underwriters Laboratories and Playcore, the world's largest playground equipment company.
Chris grew up on a steady diet of positioning discussion around the dinner table, and has become a world-class marketer in his own right.  He recently created and applied CenterBrain Thinking to a new B2B product that we'll launch in the 4th quarter.
Chris works from our Tennessee office.
Evian Qiu
Global Operations Associate
Evian Qiu serves as account services leader across the globe. Evian also manages our China office.
Evian's background and training is in impeccable customer service having served as Chief Concierge for Marriott as well as other global hospitality brands. She understand how to get things done.
Evian's responsibility is to ensure that all aspects of CenterBrain's process move seamlessly freeing up the other partners to focus on the work at hand.
Evian has her roots in China but is a global citizen. She is fluent in English and Mandarin, and conversational in Cantonese. She even speaks a bit of Swedish!
Tom Marchese
Innovation Partner
Tom is a visionary Marketing executive with over 30 years experience. He thinks strategically while acting with the speed, creativity and passion of an entrepreneur. What differentiates Tom is his ability to provide a clear vision while building and leading innovation teams all the way to market launch.
Tom has senior level marketing and leadership experience with some of America's strongest brands in both the Consumer Packaged Goods and Restaurant sectors. Tom's restaurant/retail experience includes VP and Officer level roles at KFC/YUM brands, Papa Murphy's Pizza, Bob Evans Restaurants and Wendy's. Tom's CPG background includes senior roles with Elmer's, Crayola, Nestle and Hershey.
Tom works from his office in Ohio.
Dave Greenberg
Strategy Partner
Dave has over 25 years experience developing, growing, and turning around brands. His marketing career spans corporate giants Bristol Myers-Squibb, Kraft General Foods, The Dial Corporation, and Wendy's International.
As Director of Marketing at Wendy's he developed strategies and launched new products that produced an unprecedented 8-year run of same-store-sales growth that moved the company from #6 to #2 in restaurant market share.
Dave has also led marketing for a range of startups serving as VP of Marketing at Innovative Brands, SVP Marketing at Inventure Foods, and CMO at Esio Beverage.   Dave is a brilliant strategist, who also has a very wry sense of humor.  He works from his office in Phoenix, Arizona.
Rose Nutter
Account Services Manager
Rose focuses on the administrative activity at CenterBrain handling office procedures, accounting, and vendor relations.  If the issue deals with anything but positioning, Rose is the point person.
Rose's experience spans the hospitality industry, packaging machine industry, and hi-tech.  Rose splits her time between our office in Tennessee and our office in China.